Who is Judy Murray?
Judith Mary Murray, is a Scottish tennis coach. She is also the mother of professional tennis players Jamie and Andy Murray.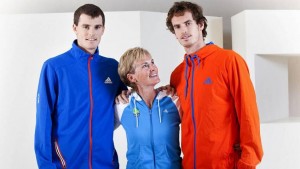 Much like corporate world, sports is a male-dominated world. This makes attending conferences, workshops and certification courses an intimidating experience. It is never easy being in a minority. Most women look for a seat in the corner or at the back, hoping they will not be asked a question and singled out to demonstrate. And these were exactly the reasons why Judy Murray had always found conferences intimidating – until a workshop on women in sports inspired her to step outside her comfort zone.
*In 2012 Olympics in London, Judy went along to a female coaching workshop. This audience was predominantly female and the atmosphere was totally different. There were no egos and there was a genuine desire to network and share ideas. There was no fear of humiliation.
The closing speaker was Caroline McHugh, a Scot who describes herself as a "baby Buddhist".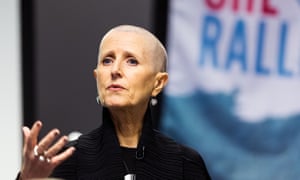 Judy mentions how she was blown away by her words and her presentation. She talked about "the art of being yourself" and why we should not try to be what someone else wants us to be or what we think we ought to be in order to fit in, that we should be the "star in the movie of our life".
I am someone who enjoys running and I am often asked which is my favourite run in my country of residence, Singapore. My response always is, all women's run – Great Eastern Women's Run because in an all women environment there is no fear of humiliation. Our challenges, physical, mental, social are similar and because they are similar we get each other.
Whether it is sports or corporate, for women to thrive we have to give them an environment where inspiration happens and fear is put to rest.
 Get Ready to Rewrite the Rules: Inspire. Include. Ignite Conference scheduled for International Women's Day 2019 , promises to be one such environment featuring 6 thought-provoking female speakers delivering cutting edge topics. Who knows,  may be this is that environment that has the power to transform you.
For more information on the conference click here
Source: A new start: Judy Murray on the 'baby Buddhist' who cured her terror of public speaking
Why the QR Code?
The answer is in the request below we received from a regular blog reader.
"I attended your story telling course some time back. And I've enjoyed keeping up my knowledge with your blog. You may not have realised however, that the Whole of Government is implementing Internet Seperation. Hence I'm not able to access the links to read your articles. Could I suggest including a QR code in your emails so that I can use my mobile to scan it and gain immediate access to the article? It would be most helpful"
---