Anjali is the Managing Director of Narrative: The Business of Stories. Anjali works with private and government organisations to determine what their individual and unique business challenges are, and by incorporating Story Skills, she crafts individualised solutions to help solve those challenges. Anjali has helped companies to increase Staff Engagement and Performance, increase Client Satisfaction and Sales, define Company Values and effectively Position Brands by embedding Story Skills into their organisations.
BOOK Co-authored

by Anjali
Anjali

in Action
Over the last few years, I have been invited to speak at many conferences, seminars and events, ranging from 50 to 500 people in the audience.
The topics that I'm most passionate about are:
Storytelling
Women in the workforce
Diversity and Inclusion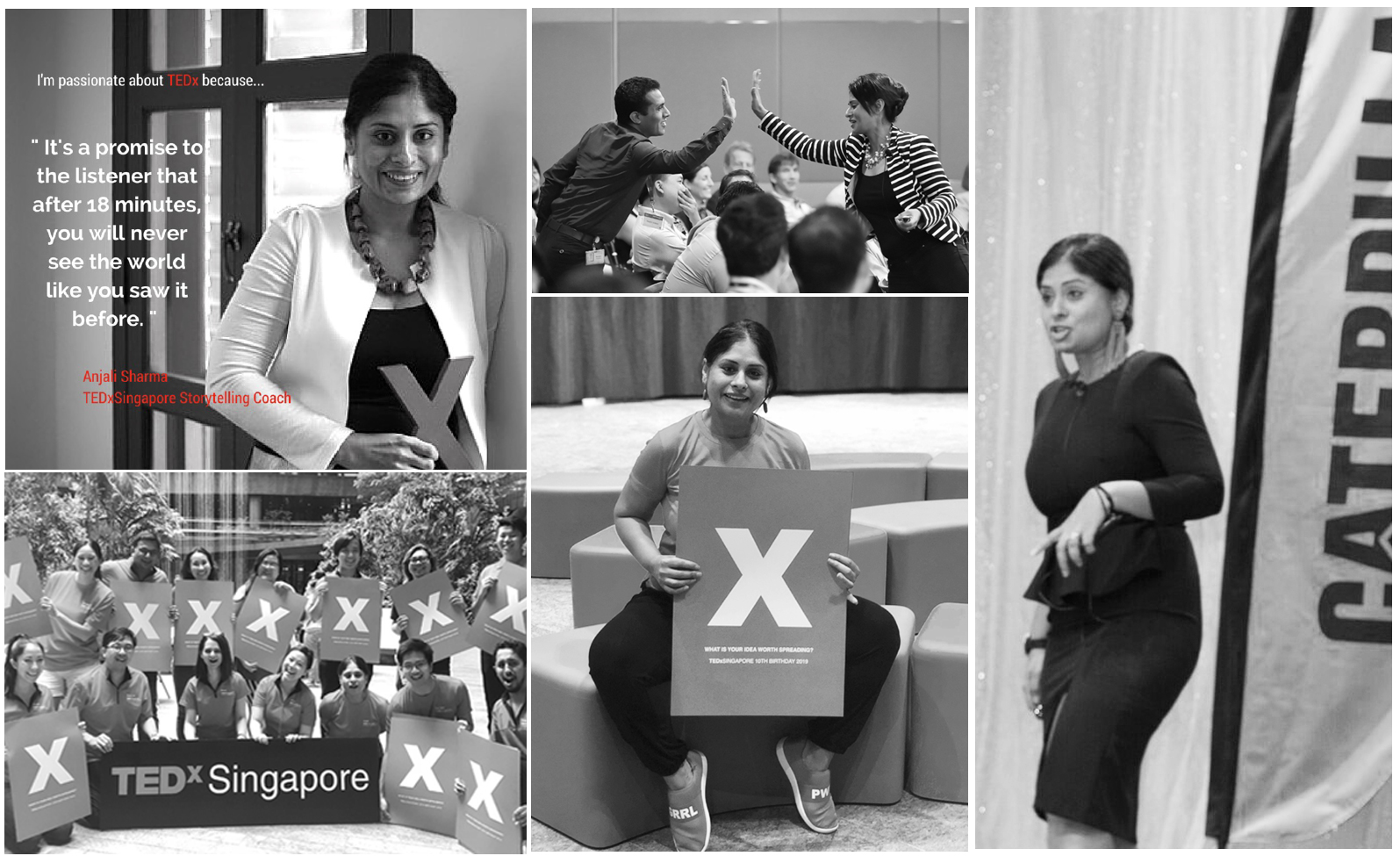 If Women Told their Stories They Would not be Hidden Figures
(International Women's Day Event 2019)
Running Start, the group that advises young women considering a run for political office, has identified the fear of speaking publicly as the number one thing that stops women from getting involved in electoral politics. The situation in the corporate world is exactly the same, fear, lack of self assurance and withering under self judgement are traps that await women in most fields.
This talk is about very specific situations in the corporate world where women decide not to speak or to speak ineffectively to avoid the bragging trap and as a result become hidden figures. Practical, logical and methodical storytelling ensures that stories from women are not marginalised, ignored or treated as gossip.The purpose of this talk is to empower women to use the natural power of storytelling in those moments when we feel overwhelmed with the pressures unique to us.
Stay

Connected
Showing up together to share real conversations, ordinary moments and inspiration.