Recently I have had the privilege to work with a global organisation for the last five months to institutionalise Storytelling in their company.
One of the things we did was regular submission of stories by their sales team that is globally placed to make storytelling a habit for all.
A couple of weeks ago one story was submitted which was not used for a sales pitch or presentation and I found it to be brilliant. Why do I think its brilliant? Because a lot of people think the use of storytelling is limited to presentations but the truth is if we continue to practice the discipline, it becomes ingrained and part of our natural behaviour. It becomes a habit.
The rest of this blog is written by Badri who shared this story.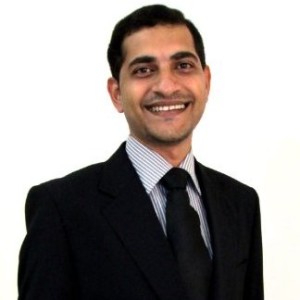 Over the past four months, I have been fortunate to narrate quite a few stories. I have picked this one, as this was not a routine story pitch and is an example of sales storytelling on your feet
The context
Often, we all do lot a of homework in terms of researching about the prospect, latest buzz about them, their operations and IT landscape and trying to understand how to pitch to them. Then we spend time to put together the right slides and content. If time permits, we understand a bit more about the prospect we will meet through LinkedIn, Facebook, Twitter.
 This is where, I hit the first road block. The prospect was a private limited company, which meant there was not enough information online. The prospect was from the classic non-social media generation, so no LinkedIn, Facebook or twitter accounts. However, the prospect did have a good website and investments from big Fortune Companies.
 The meeting was set up with the Production Head at the client's plant in Singapore.
The Meeting
 While I was waiting for the Production Head to join the meeting, I rehearsed a few things, set up the laptop for the presentation and looked over a few things scribbled on the white board in the room. I could see a guy walking towards to room, he was in his late 50's dressed up in a sky blue safety suit.
 As he walked into the room, and before I could greet him, he said "Badri, could you please turn off your laptop, let's talk! So the deck and my cues / notes went for a toss. I quickly refocused and said, "Sure, I am just here to see if we could help you make your average day much better".
 Caught off guard he said "what makes you think my average day is not that great?" 
 I quickly pointed out the whiteboard in the room which had few action points, the board read 4 key areas of focus / challenges. I turned to the board and with his permission, went up to the white board and wrote various client names across those points and said 
"These are our customers who have had similar challenges, let me explain how they overcame them"
I started explaining how we helped our customers deal with similar issues, their success and used the white board to articulate the value. The next 30 minutes was really engaging and triggered curiosity in the client.
 At the end of this discussion, he not only assured me of another meeting with his team and management, but also gave me good insights about their operations & challenges to help me prepare well.
 So here I was, walking out of good meeting with a clear agenda and action items for the next meeting. All of this was accomplished without speaking a line about myself nor my company. 
I think what worked in our favour was our experience and my ability articulate a story to make a point.
 I guess sometimes, we have to let go of all our hard work, preparations and be prepared think on our feet and tell stories.
I have personally had the privilege of seeing Badri in action and at one stage I even tossed around with the idea of making the title of this blog – Can you bend it like Badri?
If you would like to know more about the story told to the client please click here
Why the QR Code?
The answer is in the request below we received from a regular blog reader.
"I attended your story telling course some time back. And I've enjoyed keeping up my knowledge with your blog. You may not have realised however, that the Whole of Government is implementing Internet Seperation. Hence I'm not able to access the links to read your articles. Could I suggest including a QR code in your emails so that I can use my mobile to scan it and gain immediate access to the article? It would be most helpful"
---